Nestled in the heart of Tucson, Arizona, Sewailo Golf Club is a destination that beckons golf enthusiasts and seekers of luxury alike. The club, situated at the renowned Casino Del Sol Resort, offers a unique blend of natural beauty, challenging fairways, and a relaxing atmosphere that captivates golfers from all around the world. In this article, we'll take you on a journey through the extraordinary features of Sewailo Golf Club, showcasing why it has become a must-visit destination for golf aficionados.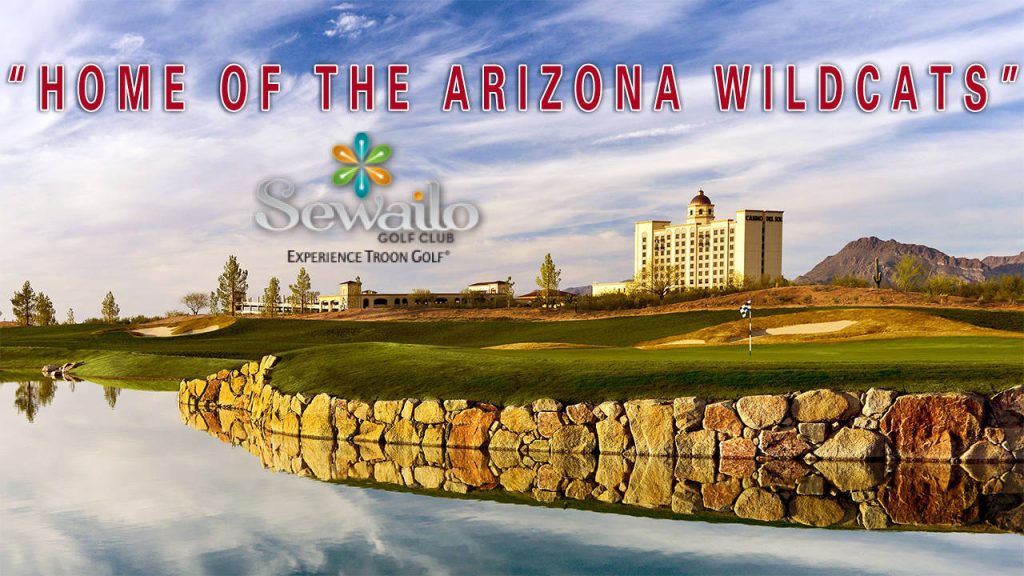 What is Sewailo Golf Club?
Sewailo, which means "flower world" in the language of the Pascua Yaqui Tribe, is a name that perfectly encapsulates the golf club's essence. This championship course was designed by the legendary golfer Notah Begay III and renowned golf course architect Ty Butler. It opened its doors in 2013 and quickly gained acclaim for its exceptional design and beautiful landscape. The course sprawls across 7,400 yards of lush Sonoran Desert terrain, promising a golfing experience that is both challenging and inspiring.
Sewailo Golf Club: Using Brain Power Before You Hit
One of the unique aspects of Sewailo Golf Club is its commitment to engaging golfers' intellect. Before you hit your first drive, it's essential to understand the layout and challenges of the course. Sewailo employs a 'Strategic Club Selection' program that encourages golfers to use their analytical skills. This program provides golfers with detailed information on each hole, offering insights into which club to use, where to place your shots, and how to tackle each challenge.
This brain-powered approach is not only educational but also enhances the overall golfing experience. It's an opportunity to strategize your game, making it more than just a physical test but also a mental one. By considering the strategic recommendations, you'll not only improve your game but also appreciate the thoughtfulness that went into designing the course.
Luxury and Fun at Casino Del Sol Resort
Sewailo Golf Club is part of the luxurious Casino Del Sol Resort, making it a prime destination for those seeking a golf and entertainment getaway. Beyond the greens, the resort offers a wide range of amenities and activities to ensure a complete and unforgettable vacation.
Guests can indulge in fine dining experiences, relax at the world-class spa, or take a dip in the resort's sparkling pool. For those seeking evening entertainment, Casino Del Sol offers a vibrant gaming experience. Whether you're testing your luck at the casino, enjoying live music, or simply unwinding in your luxurious accommodations, there's no shortage of fun and relaxation to complement your golfing adventures.
Details About Sewailo Golf Club
Sewailo Golf Club boasts an impressive list of features that sets it apart from other golf courses:
Challenging Yet Playable: The course is designed to be challenging for seasoned golfers while still accommodating players of all skill levels. Multiple tee boxes allow golfers to select their preferred level of difficulty.
Breathtaking Scenery: The course's layout makes excellent use of the natural desert landscape, providing golfers with stunning views of the surrounding mountains and wildlife.
Pristine Course Conditions: The maintenance at Sewailo Golf Club is top-notch, ensuring that the greens and fairways are in impeccable condition.
Professional Instructors: The club offers professional instruction for those looking to improve their game, making it an ideal place for beginners and advanced golfers alike.
Clubhouse Amenities: The clubhouse at Sewailo features a well-appointed pro shop and a restaurant, offering a perfect place to relax before or after your round.
Events and Tournaments: Sewailo hosts various golf tournaments and events, which add to the excitement of the golfing experience.
Sewailo Golf Club Experience
As you step onto the first tee at Sewailo Golf Club, you'll be greeted by the warm desert breeze, the scent of the surrounding flora, and the anticipation of a memorable round. The course's strategic design and impeccable condition will challenge and reward your golfing skills. The harmony between nature and the sport is evident as you navigate the meticulously crafted fairways.
The 'Strategic Club Selection' program is a unique feature that transforms your round into a mental exercise, encouraging you to think strategically and make well-informed choices on each shot. It's a distinctive approach that distinguishes Sewailo from other golf courses and ensures that every round is an engaging experience.
After your round, you can unwind in the clubhouse, share stories of your best shots and moments, and relish the satisfaction of a day well spent. Sewailo Golf Club isn't just about playing golf; it's about creating lasting memories and forging a deeper connection with the game.
Sewailo Golf Club: Final Thoughts
In conclusion, Sewailo Golf Club is more than just a golf course; it's a golfing destination that embodies the essence of the Sonoran Desert. With its unique approach to the game, strategic thinking, and stunning natural surroundings, Sewailo offers a golfing experience like no other.
Paired with the luxury and entertainment options at Casino Del Sol Resort, a visit to Sewailo becomes a complete getaway for golfers and their companions. Whether you're a golf enthusiast seeking a challenging round or someone looking for a luxurious vacation filled with golf, entertainment, and relaxation, Sewailo Golf Club has something special to offer.
Plan your visit to Sewailo Golf Club, immerse yourself in the "flower world" of the Pascua Yaqui Tribe, and discover the allure of this exceptional golfing oasis in the heart of Tucson, Arizona.
Also Read: Casino Del Sol in Tucson